Forged Products
---
We produce forged products for small engines, special vehicles and various industrial parts based on our hot and cold forging technologies. We produce cold-forged products mainly with irregular shapes (max: approx. Φ80). We also provide in-house support from process design to mold manufacturing (in-house manufacturing rate: 70%). We respond promptly and appropriately to proposals for rough material shapes which meet the needs of our customers.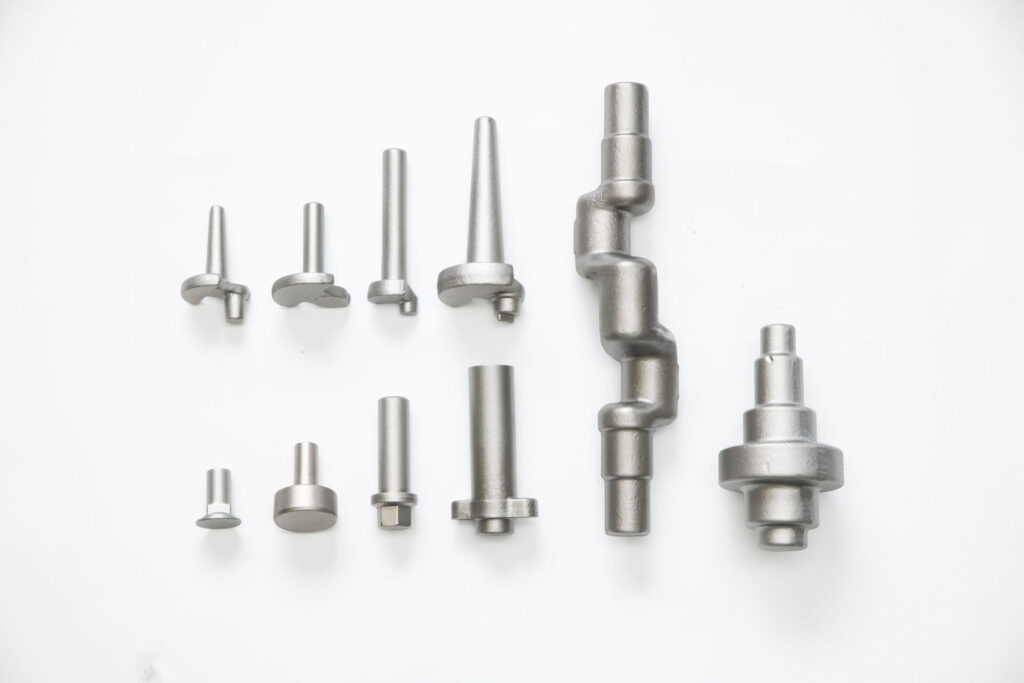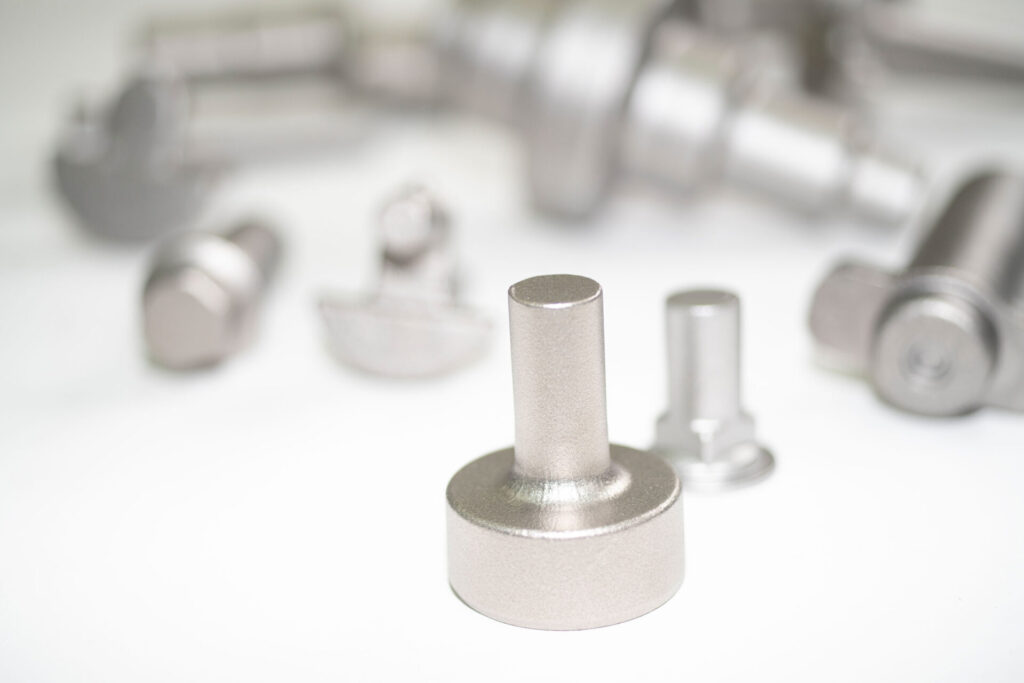 Machined Products
---
We manufacture products which meet the needs of our customers with our extremely high technical capabilities focused mainly on NC lathes, machining centers and NC milling machines. We can handle a wide range of materials including copper in addition to stainless steel in general, iron, aluminum and brass.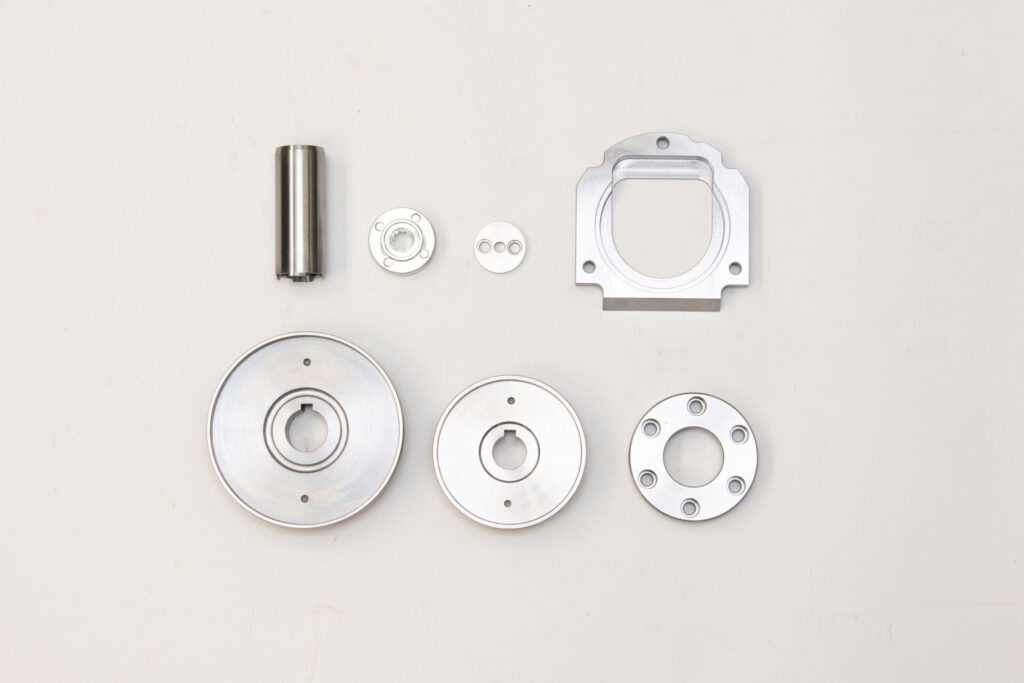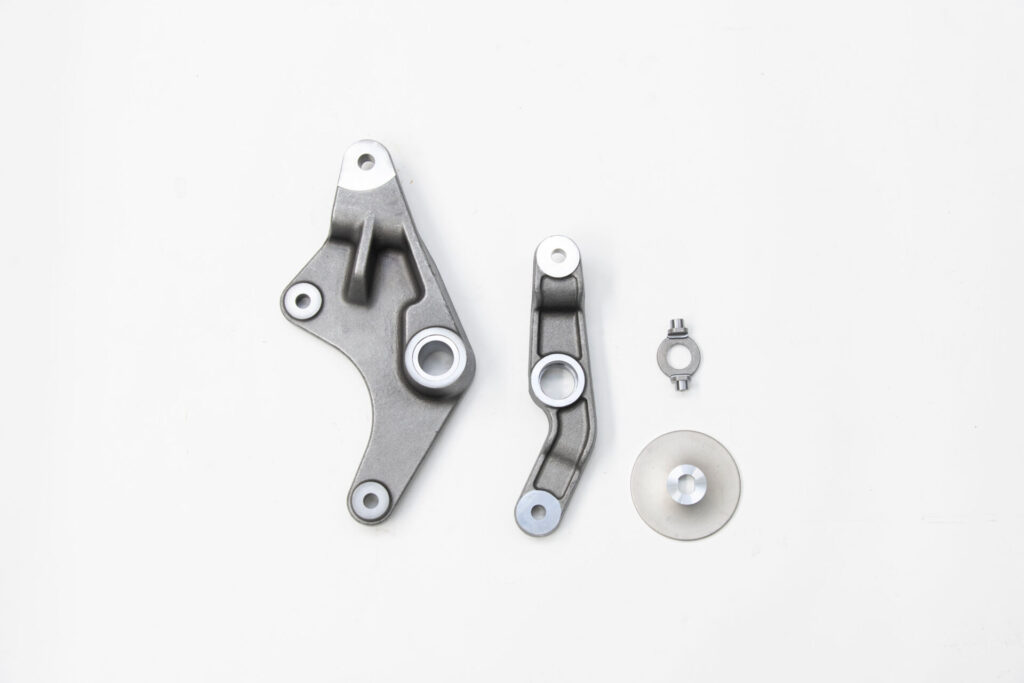 Machined Products (Honing)
---
We produce mainly connecting rods for small engines. The clearance control of our honing jigs and our unique selection of grinding wheels enable us to perform ultra-precise machining with a roundness of 2 μ and a hole diameter of ±2 μ or less in multiple layers to realize mass production at lower prices than single-item machining. We also have a semi-automatic honing machine. This means we have built a structure which can respond to urgent requests from our customers by creating simple jigs for prototypes.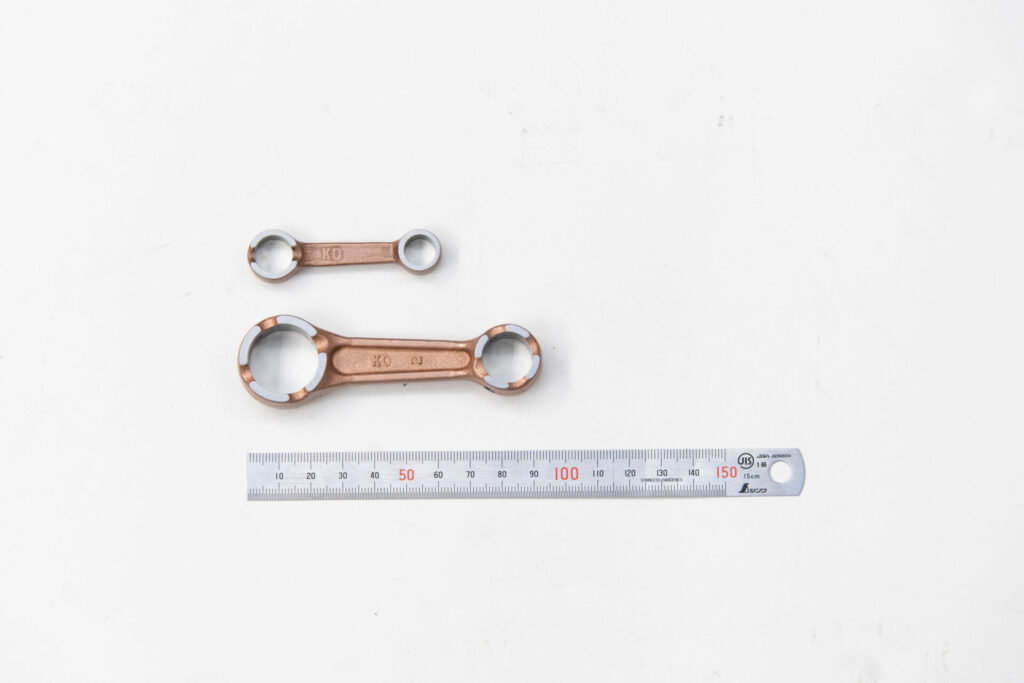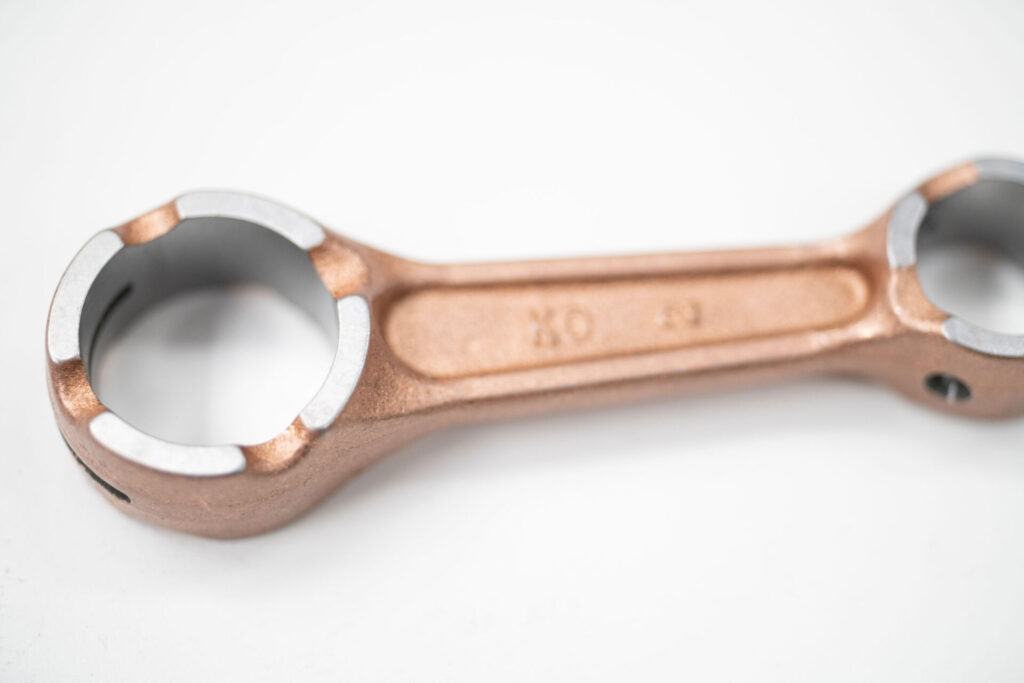 Cast-in-place Pile Related Components
---
We handle a wide range of processed products from thin plate products with a thickness of 0.01 t to castings and die castings. We help our customers with high-mix and low-volume lots and complex shapes by utilizing our development experience, associated companies and our network with partner processors. In addition, we meet all needs by constantly pursuing the optimal processing method depending on diverse conditions such as the shape, properties and quantity of rubber and resin.